Our Core Values are the Foundation of our Company
Efficiency
Setting the bar by which our competition is measured
Endurance
No matter the obstacle, we stand with our clients until the job is complete
Education
We constantly seek out opportunities to improve our skills and knowledge to better serve our clients.
Integrity
For we aim at what is honorable not only in the Lord's sight but also in the sight of man. 2 Corinthians 8:21
Initiative
Success is impossible without action.
Innovation
We are actively pursuing and developing new technology and methods
Attitude
"Can-do" – with a gracious and happy heart
Responsibility
Good, bad, or ugly – own it!
Our Mission
Provide electrical support for industrial and manufacturing facilities through design-bid-build services and electrical maintenance
Provide a level of production and safety that surpasses the competition
Use the life and teachings of Jesus Christ as a guideline for the way we do business
Meet Our Team
We are passionate and hard working, but above all else we care about each other and our partners. Get to know the IPCO team.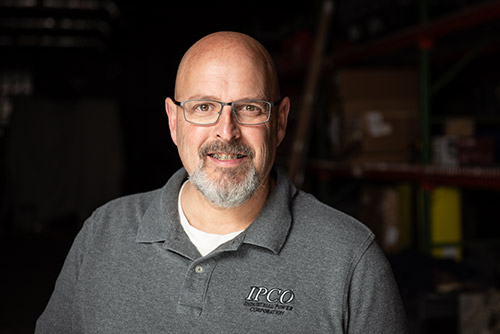 Brian Adkins
Owner, CEO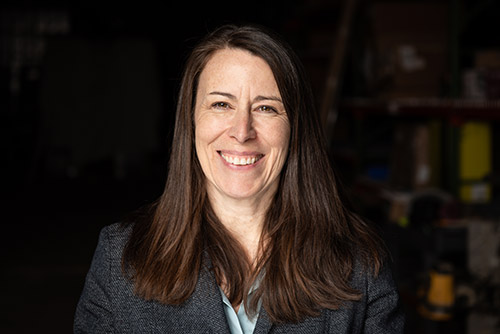 Stephanie Byrd
Chief Financial Officer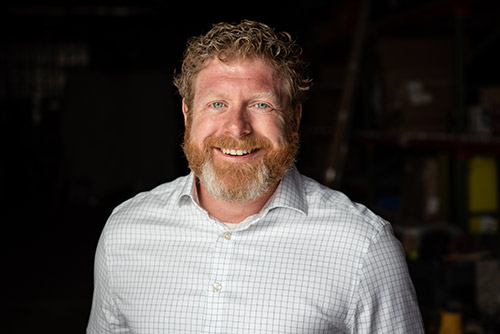 Rob Heindl
Division Manager
What Our Partners Say
""Working with IPCO for the past few years has been truly exceptional. The professionalism and attention to detail are important factors that we seek within our partners and IPCO went beyond that. All of their staff is well trained and knowledgeable in their trade. If anyone is seeking an electrical contractor to perform any kind of work, IPCO is your GO TO hands down.""

Khaled Aboomar

Inman Solar Inc.
""Harper has worked with IPCO for the past four years and has come to rely on them as our most-used electrician. We have never had an issue with IPCO not paying their suppliers on one of our jobs or with them not performing a scope of work correctly. [They] quote and invoice fairly and request change orders when appropriate. Working with this company is a pleasure.""

Jeff Caffery

Harper General Contracting
""IPCO's attention to detail and customer service is second to none. I have had the privilege to work with Brian and his team on multiple projects, and the professionalism of he, and his field supervisors have been nothing short of excellent. Always providing input and ideas to solve problems in the field, is what separates IPCO from their competitors in the electrical industry.""

Jordan Truesdale

Triangle Construction Company, Inc.
Safety is Part of Our Culture
Complacency is Not an option
Our complete dedication to safety has 100% team buy-in. That is the key to a truly safe work environment.
We observe, invest in, train on, and implement procedures that foster personal responsibility and accountability.
Maintaining a safe work environment is an absolute must for our team. Why? Because responsible execution of our work can only be guaranteed in a safe work environment.
We are always on the lookout for new and improved safety procedures and are always thinking through how these procedures can be implemented across our broad market spectrum.
As new safety methods are discovered, they are vetted for applicability, invested in, and tested before being implemented in the field. Our team and partners deserve this level of attention to safety.
Certifications and Qualifications
Qualified to Serve the Southeast
IPCO has more than 30 years of field experience in electrical distribution and controls as well as 15 years of design, estimation, and project management experience with professional unlimited licenses in the following states:
South Carolina
North Carolina
West Virginia
Georgia
Virginia
Kentucky
Mississippi
Tennessee